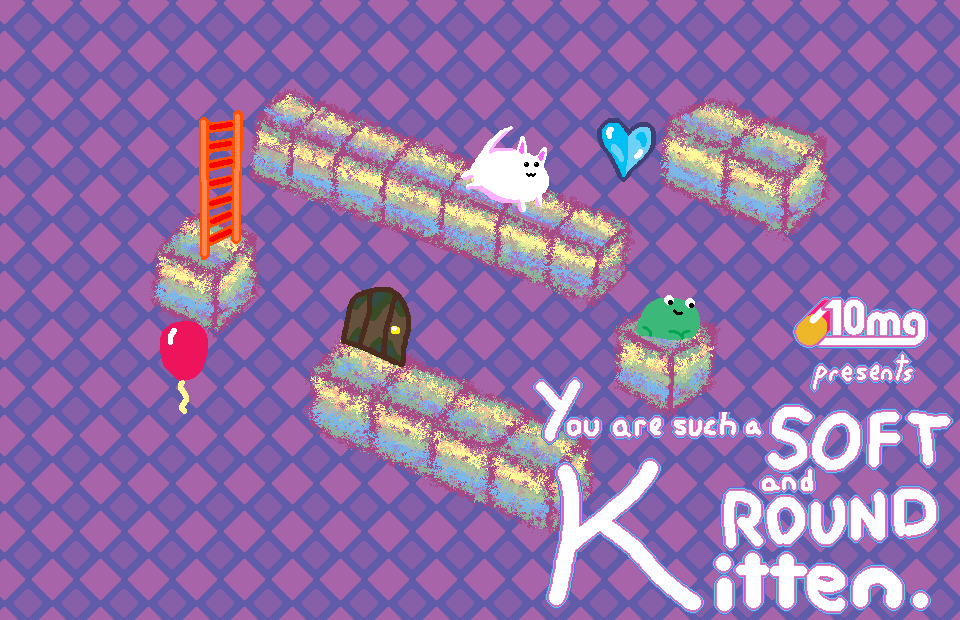 10mg: You are such a Soft and Round Kitten.
Comments
Log in with itch.io to leave a comment.
Small, weird and interesting game. I think that describes it the best.
Took me 12 minutes to solve, but that includes the 90 seconds wait time from the start. So I would say you have met the goal very well for the 10mg collection.
The only thing that I didn't understand was the hearts. Should I be able to collect them? Is there some hidden mechanic?
I AM BECOME SOFT AND ROUND
Wowza. Was not expecting this. Certainly difficult to explain the style and gameplay, but I LOVED IT. A++
Its the last game I play in my video, starts at 20:20
"huh" is how I'd describe this game, in the best possible way.